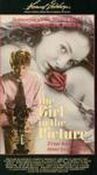 Comédie - Royaume-Uni - 89 minutes
Réalisation : Cary PARKER
Scénario : Cary Parker
Production: Patrick Higson
CASTING
John Gordon Sinclair - Alan
Irina Brook - Mary
David McKay - Ken
Gregor Fisher - Bill
Paul Young - Smiley
Caroline Guthrie - Annie ...
LIEUX DE TOURNAGE
Glasgow -Strathclyde -Ecosse
EXTRAIT MUSICAL
"The Dividing Line"
Musique et Paroles par David Scott
Interprété par Simone Lahbib
Publication : 10 Music Ltd
L'HISTOIRE
Alan (John Gordon-Sinclair), un jeune photographe de Glasgow, voudrait mettre fin à sa relation avec sa petite amie Mary (Irina Brook). Pendant que ce petit drame se noue, Ken (David McKay), l'assistant d'Alan, aimerait engager une relation avec la jeune femme. Le problème c'est qu'il ne sait ni qui elle est, ni où elle se trouve - il ne la connait que par sa photographie. Les diverses intrigues amoureuses vont finalement se résoudre mais de façons surprenantes à la fois pour les personnages et les spectateurs.
Sinclair plays a photographer's assistant who doesn't know when he's well off. Having decided to give his live-in girlfriend (Brook) the boot - some nice comic moments as he tries to pluck up the courage to tell her - he's soon mooning about wondering why he can never get a slice of the action; a feeling shared by his workmate Kenny (McKay), who is pining for a mystery 'girl in the picture' he has just developed. But of course there's always someone worse off, and into the shop to order some wedding photos comes Bill (Fisher), harbouring catastrophic doubts about his forthcoming marriage. The comic confusions and misunderstandings as these three incompetents try to help each other out look a little like pastiche Bill Forsyth. But it's still an engaging debut from writer/director Parker, a classy light comedy with a firmer hold on reality than most of its American teenage counterparts.
ROLE DE SIMONE
Simone Lahbib jour le rôle de "la fille".
VIDEOS